Mamele Mountains
Climb Higher.
A new challenge. An incredible community of women. A chance to better yourself.
SIGN UP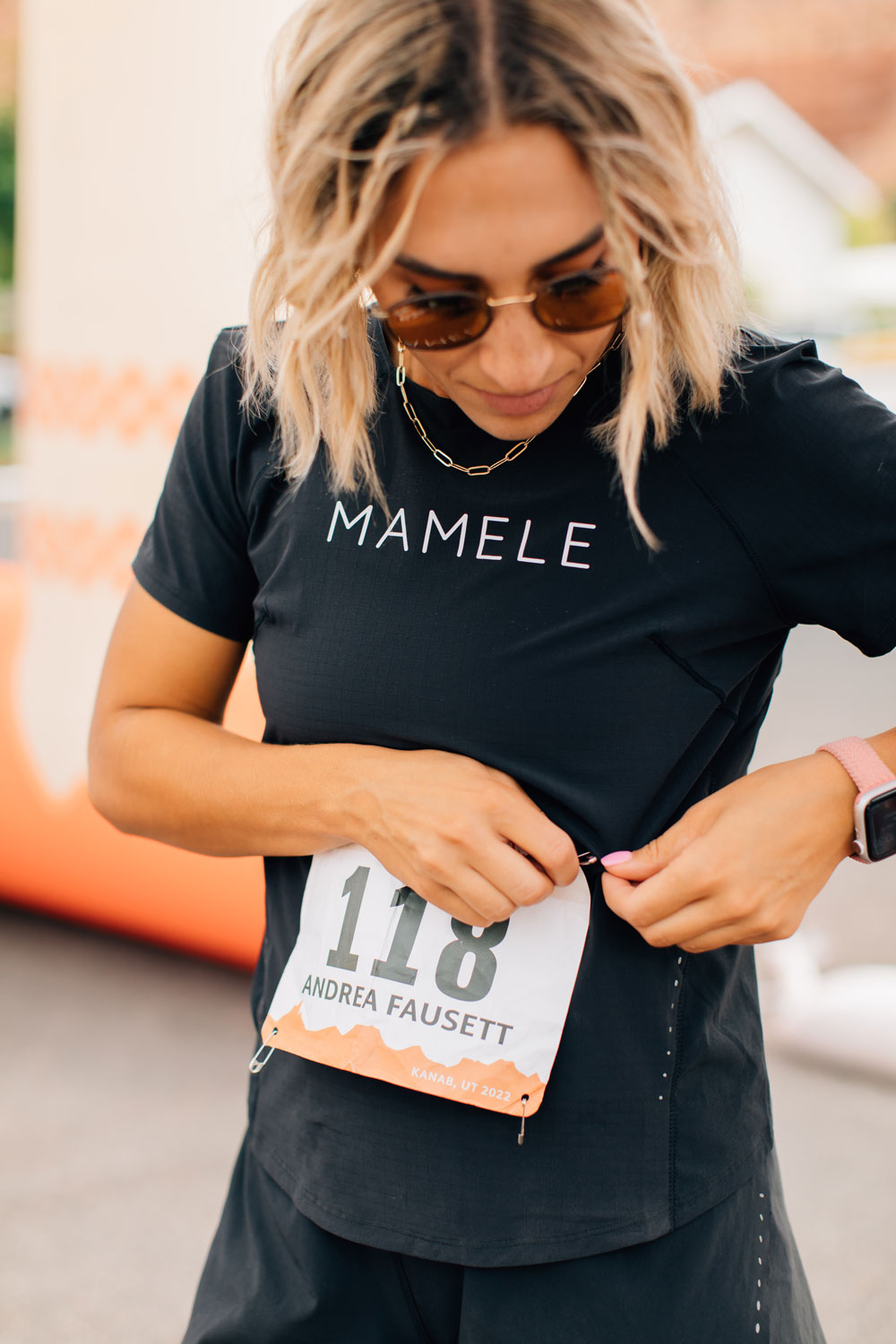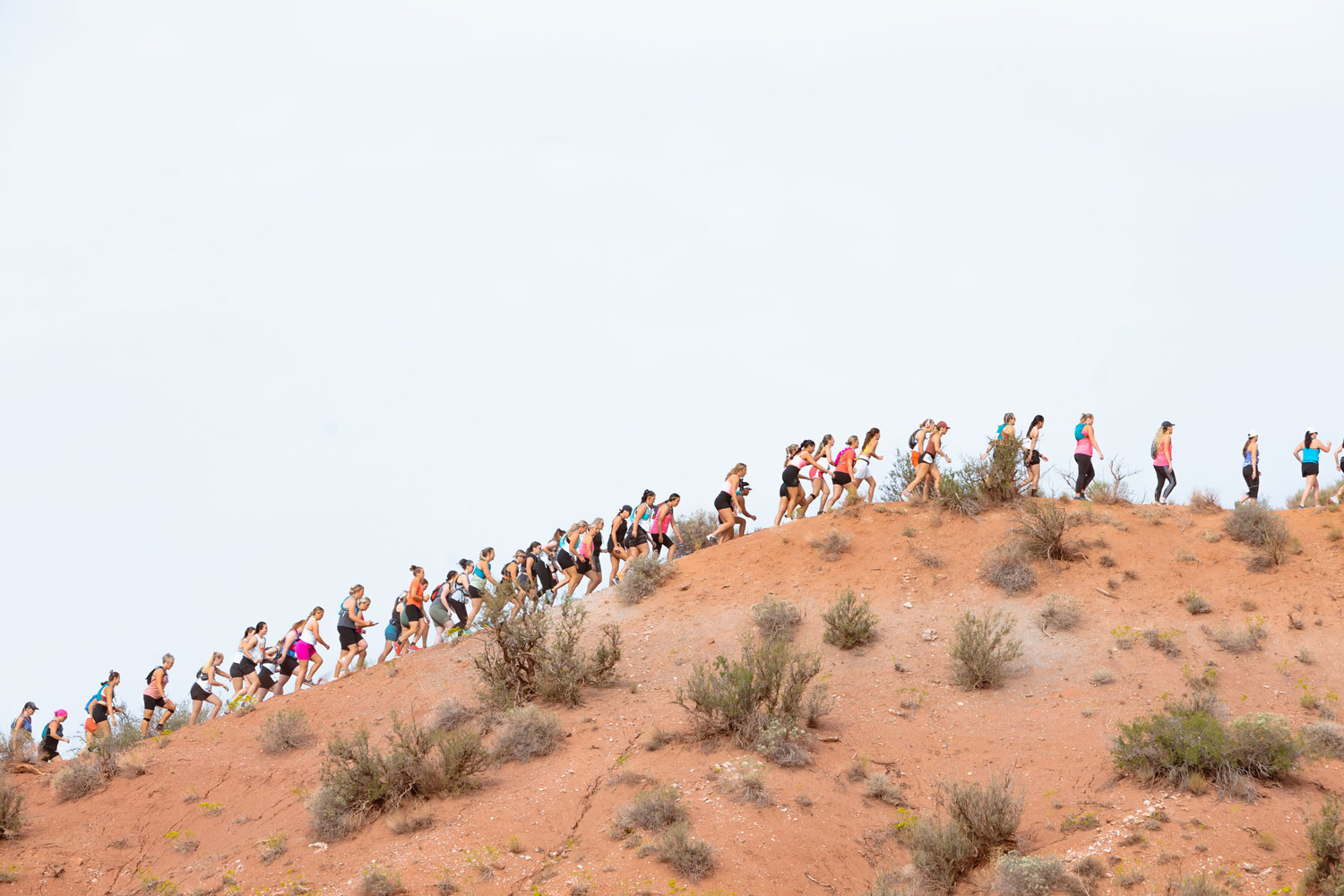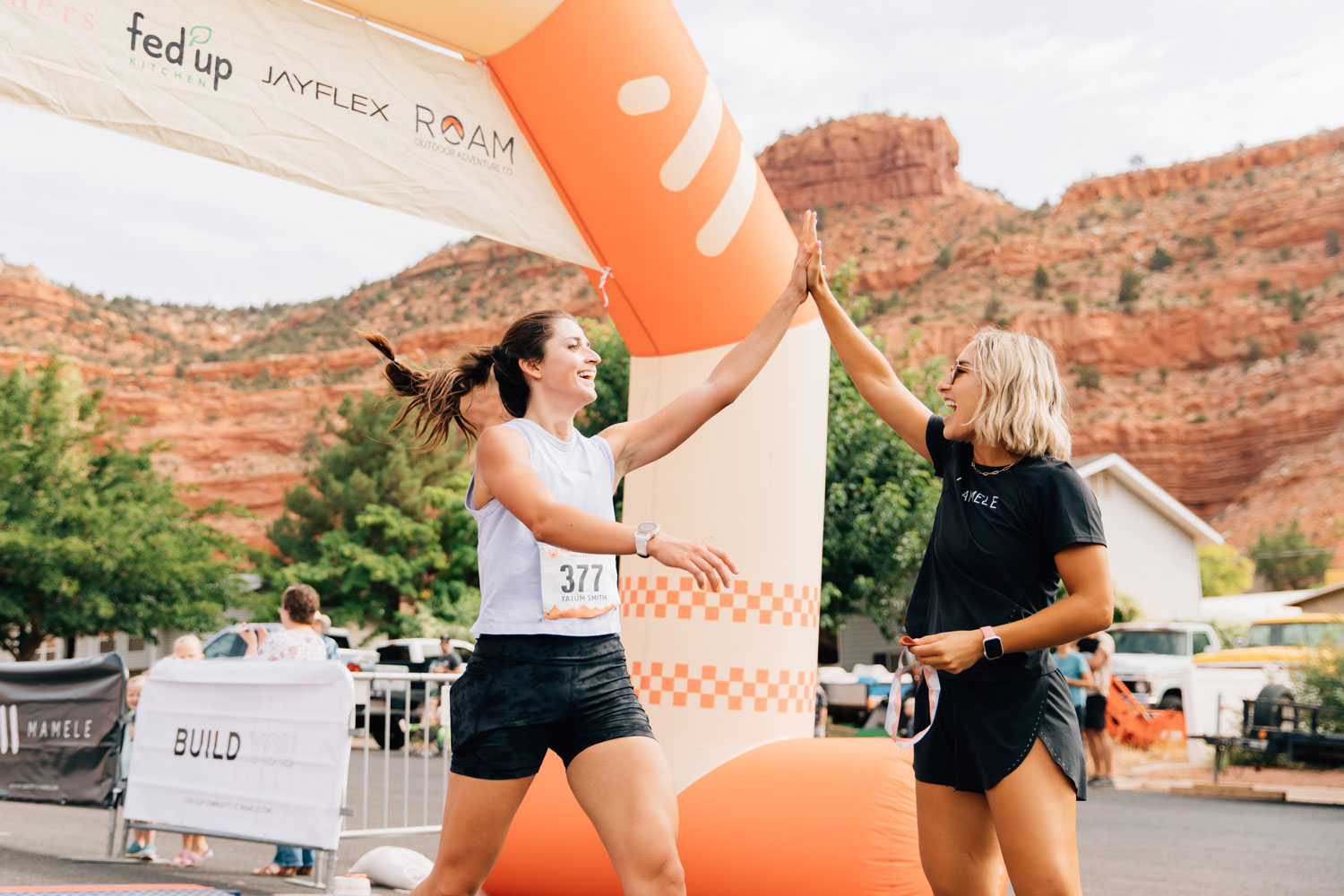 What is Mamele Mountains?
Mamele Mountains is a women's only 7.8 mile trail run through some of the most beautiful terrain in the country. This race will be held in Kanab, UT on September 9th!
This race is for YOU.
All levels of women who are ready for a challenge.
Be prepared to be physically & mentally challenged by the sandy terrain and mountainous climbs only to then to have your breath taken away by the stunning views at the top.
Do you have what it takes?
The answer is Yes.
YES YOU DO.
Our promise to you is that you will leave the mountain better and stronger than when you arrived.
Let's climb higher together.
What's In It For Me?
Community of like-minded women who are ready to better themselves
12 week training guide
INSANE swag bag (but for real)
Dinner with keynote speaker TBA soon! (VIP tickets only)
Entry into race day giveaways and prizes (did someone say Disneyland tickets? Yup, we go big)
Physical and mental challenge
Views that will blow your literal socks off
Family friendly activities at the finish line. Think bounce houses, face painting, yard games, food, vendors, shops –you get the picture
LEAVING THE MOUNTAIN BETTER AND STRONGER + UPLIFTED AND EMPOWERED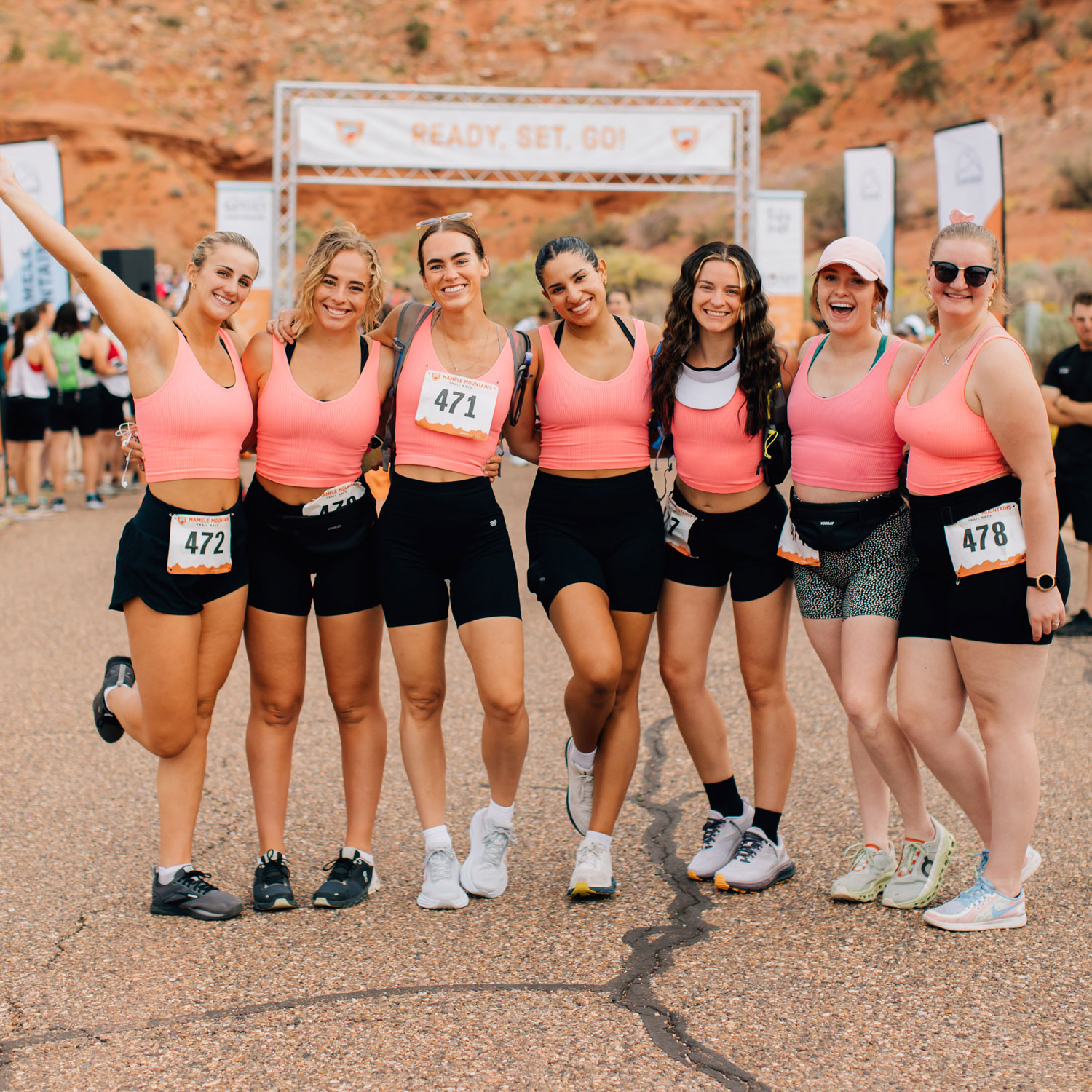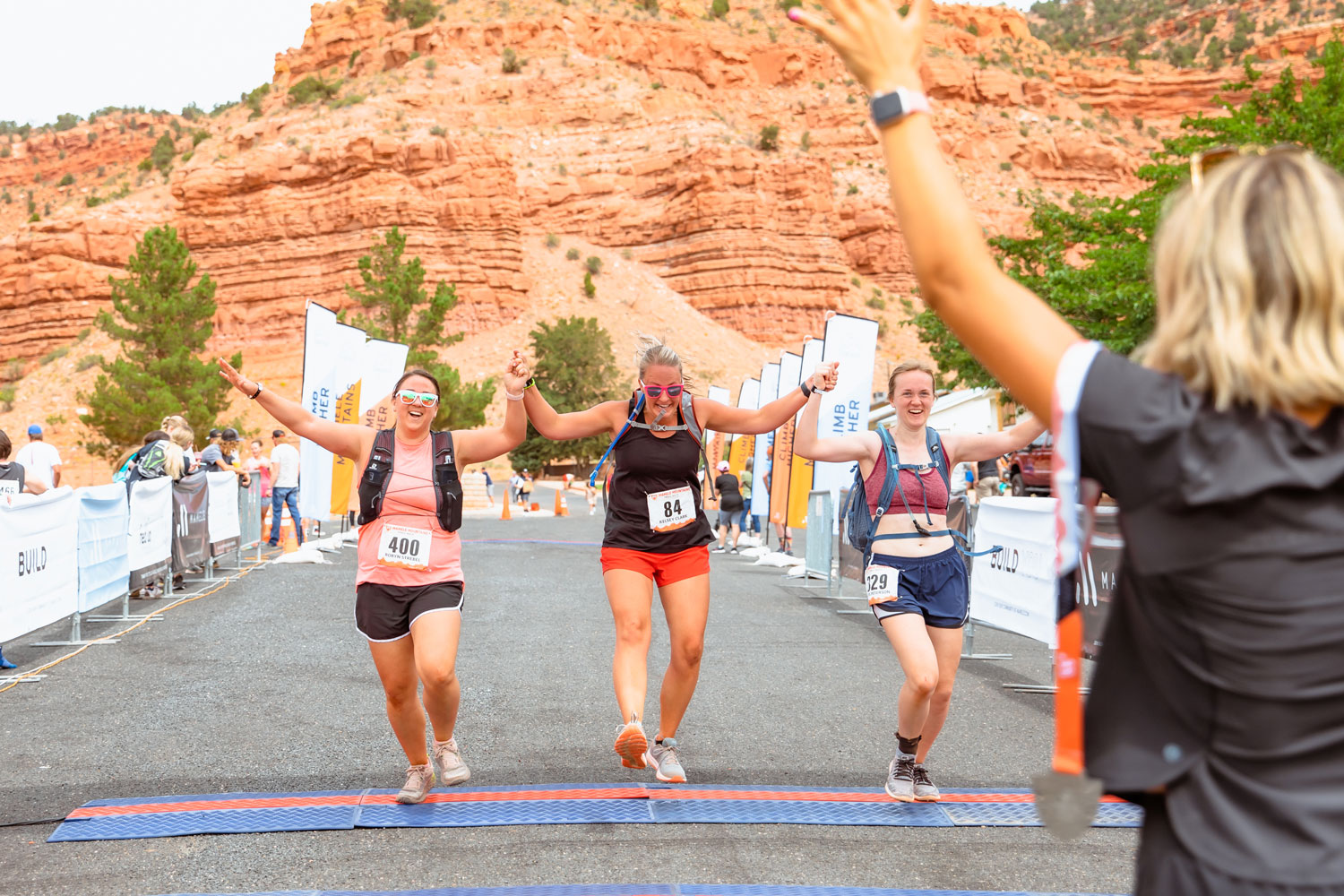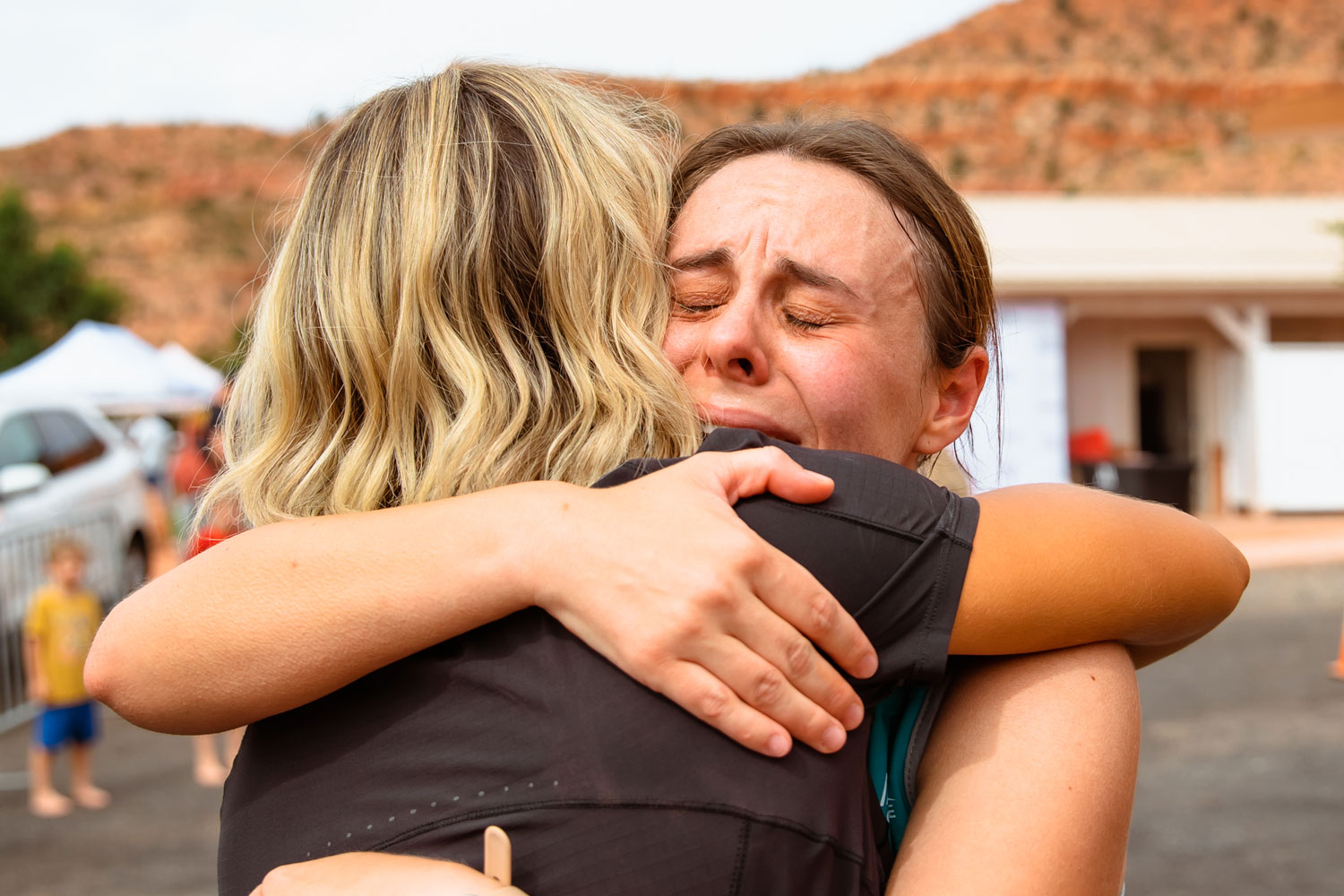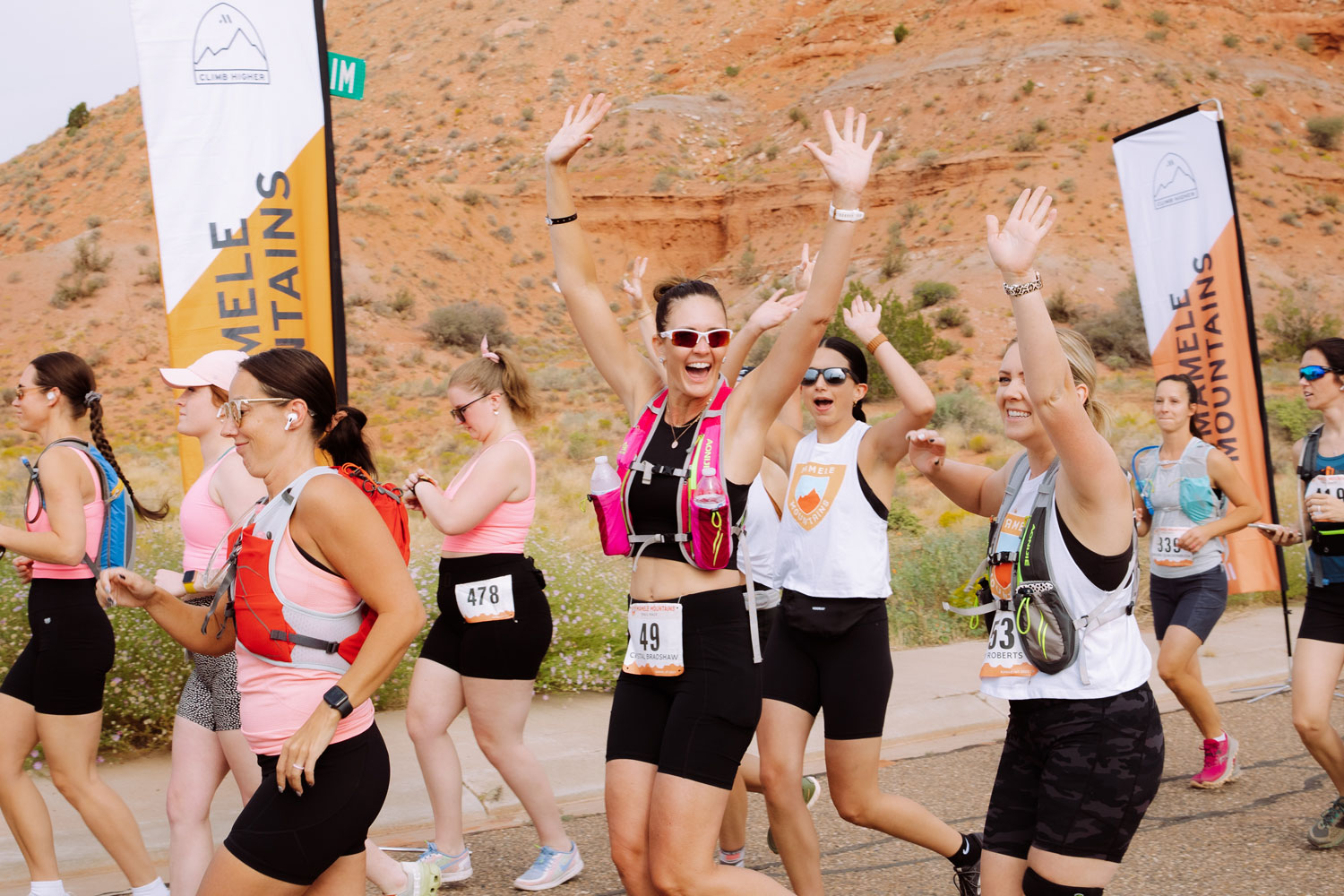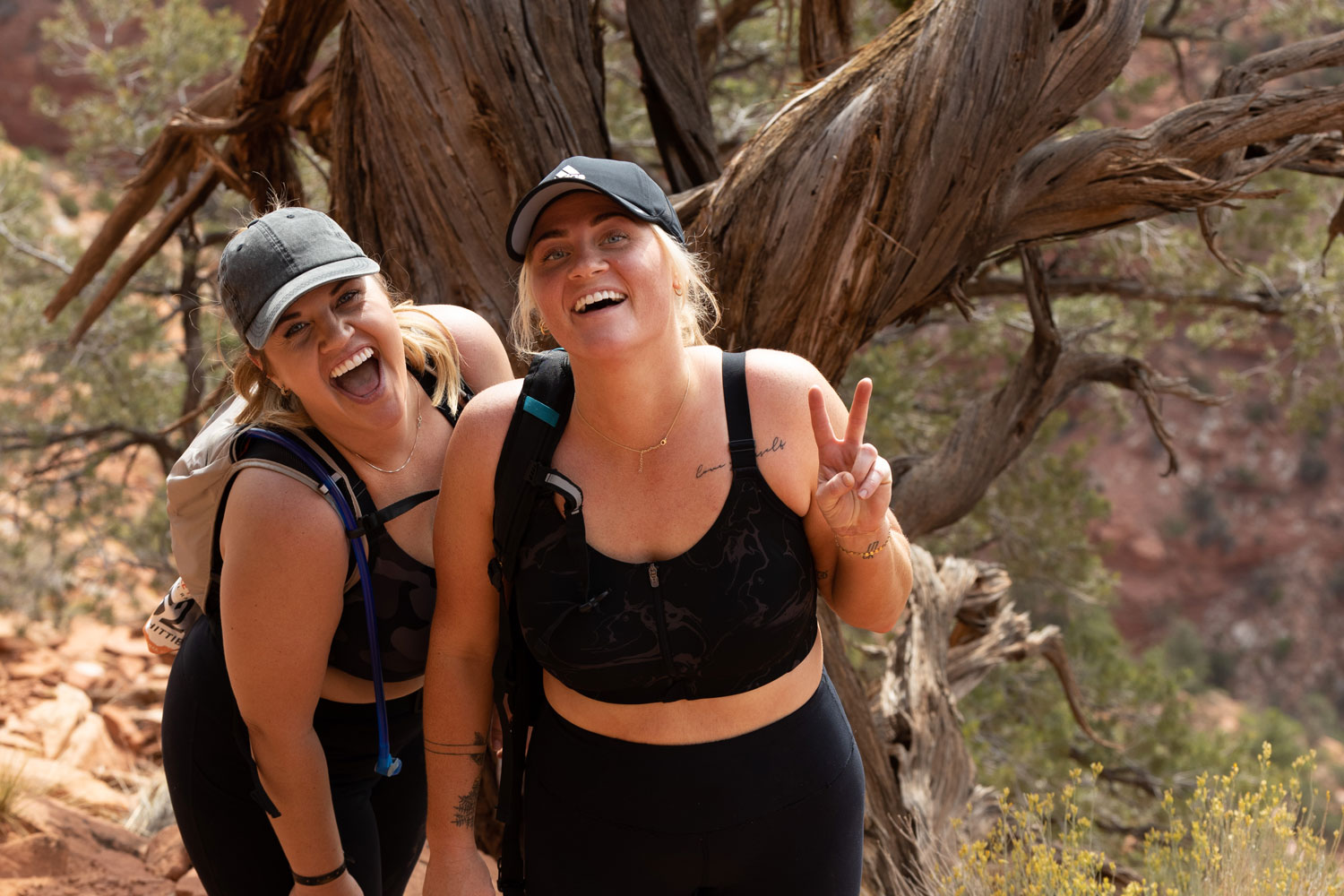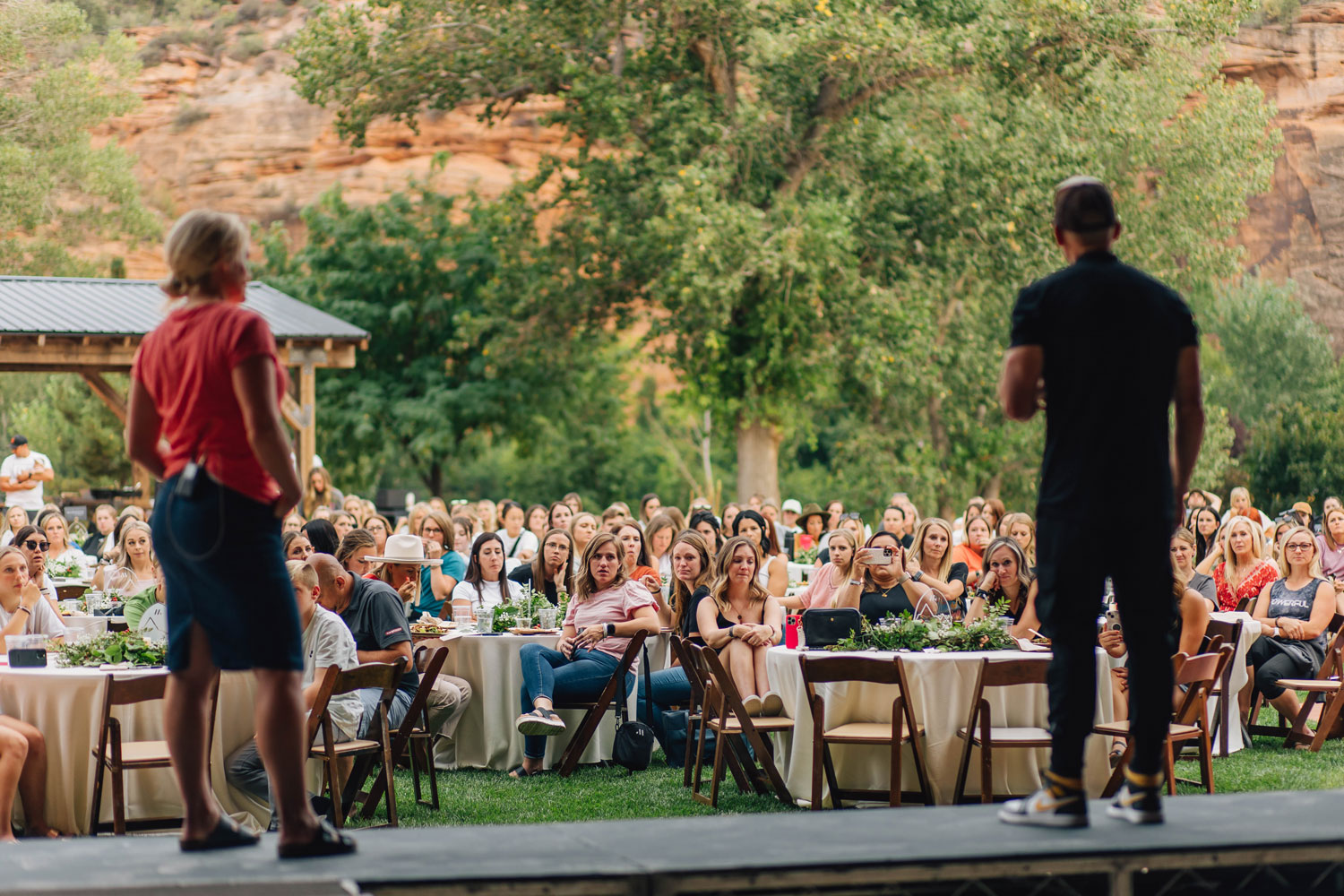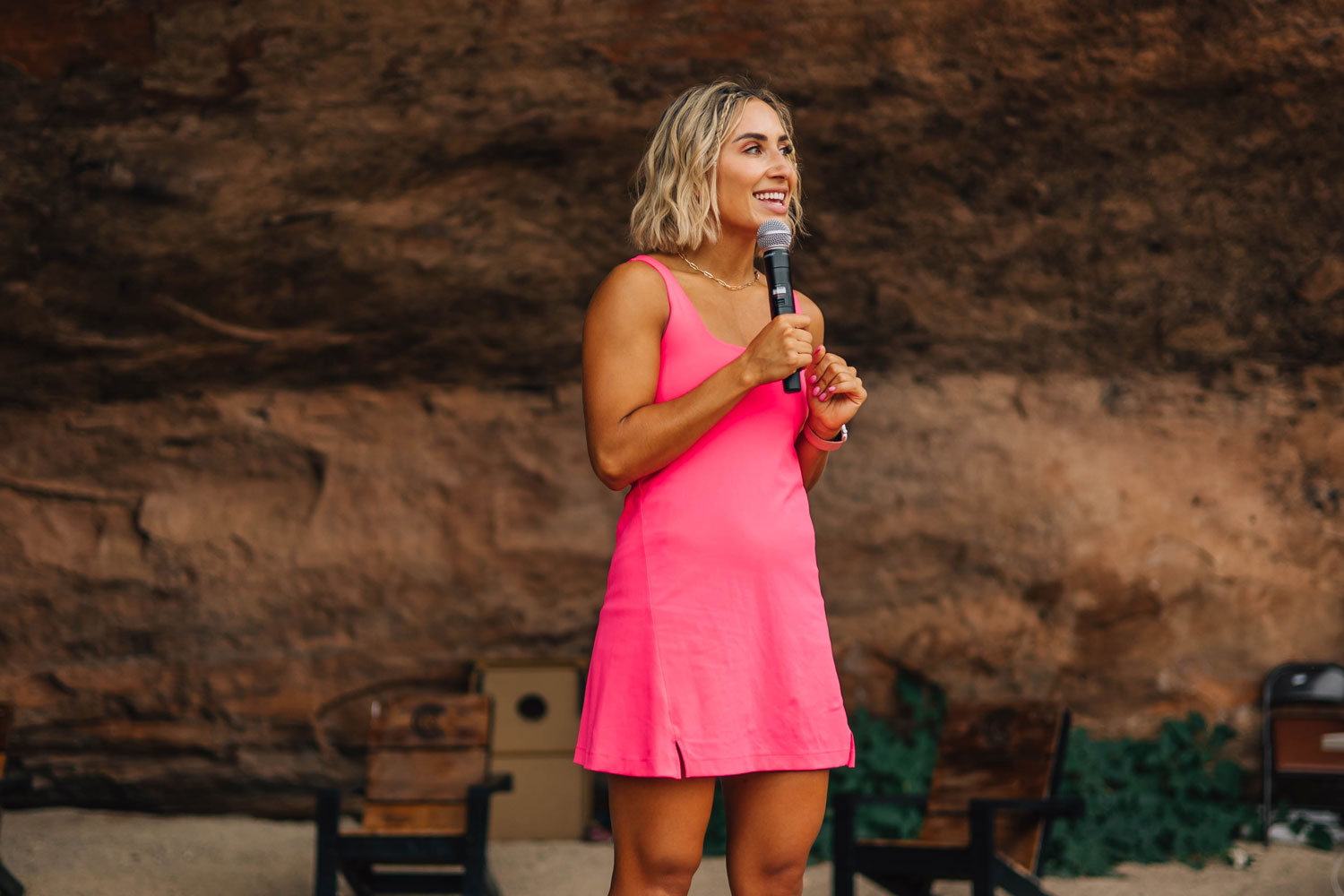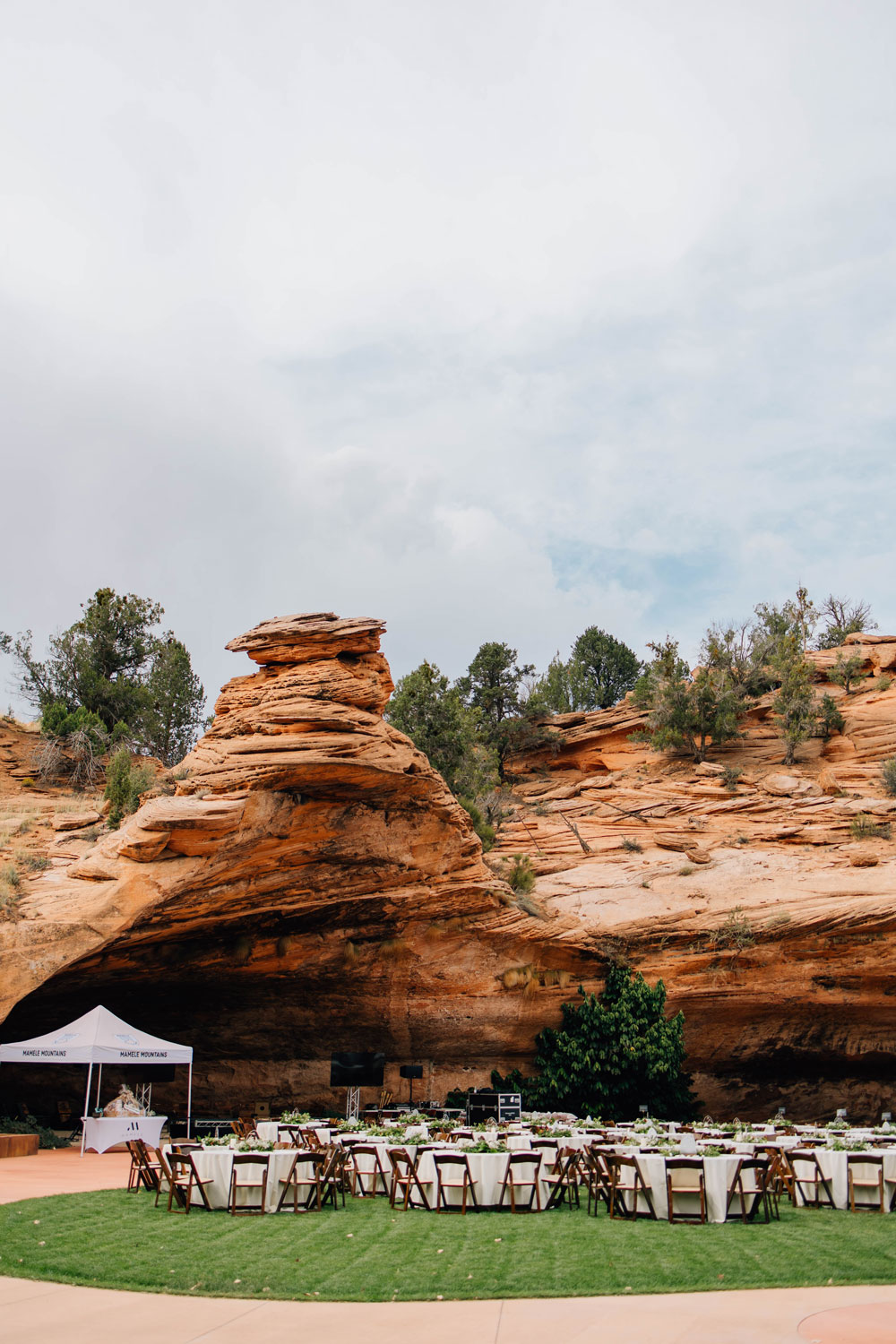 VIP Ticket
The VIP ticket will give you access to an exclusive dinner catered by Chef Shon (former executive chef at Amangiri) and the incredible opportunity to listen to our amazing keynote speakers. In 2022 we heard from Iron Cowboy James and his wife Sunny.
This year, we will be hearing from the incredible Rebecca Louise! She is AMAZING and will inspire you to give and be your best. Find our more info about her by clicking the link below!
What a VIP Ticket Includes:
One race ticket
Exclusive catered dinner September 8th in Kanab Utah with our keynote speaker (TBA)
Meet and greet with Andrea, the Mamele team and fellow racers.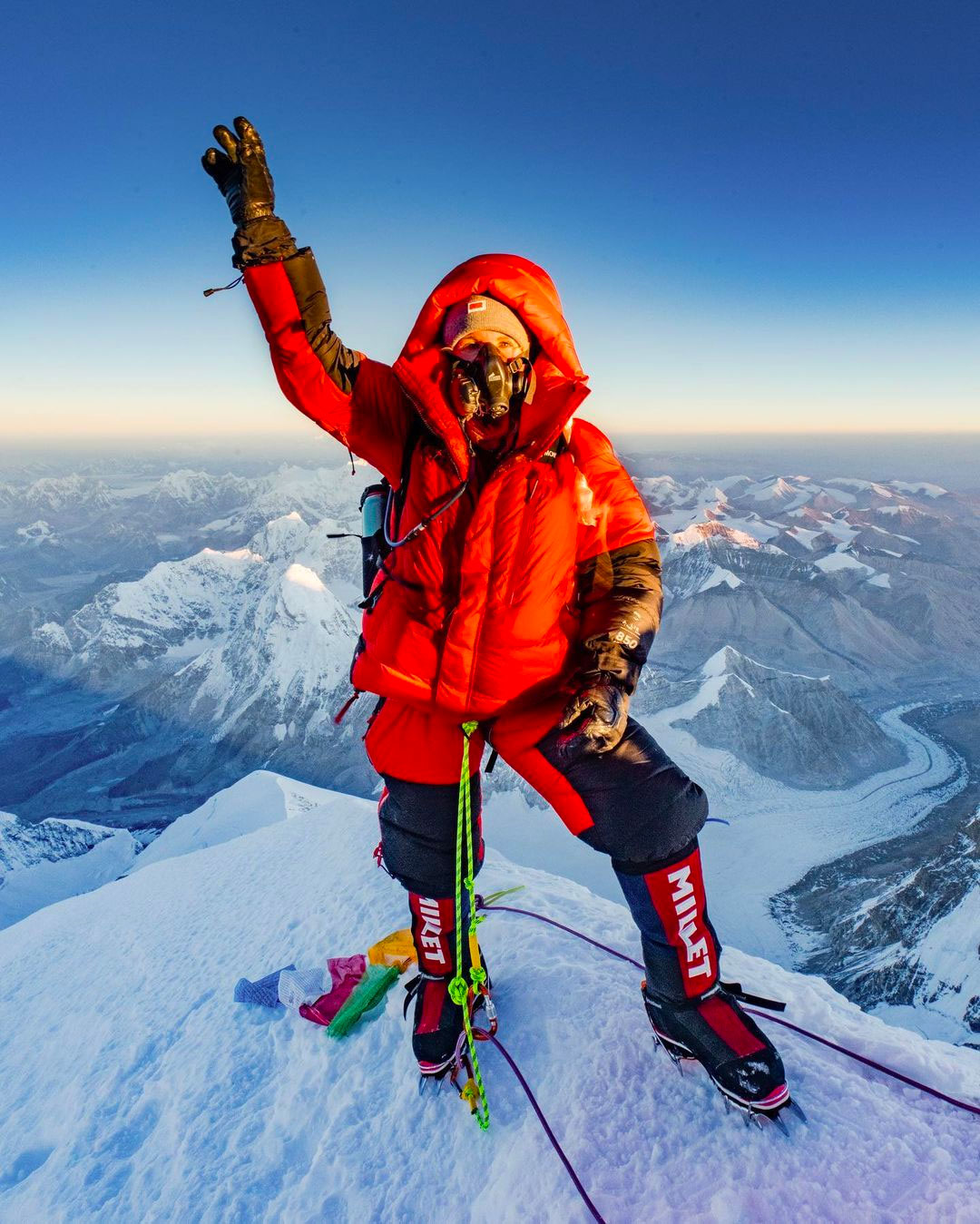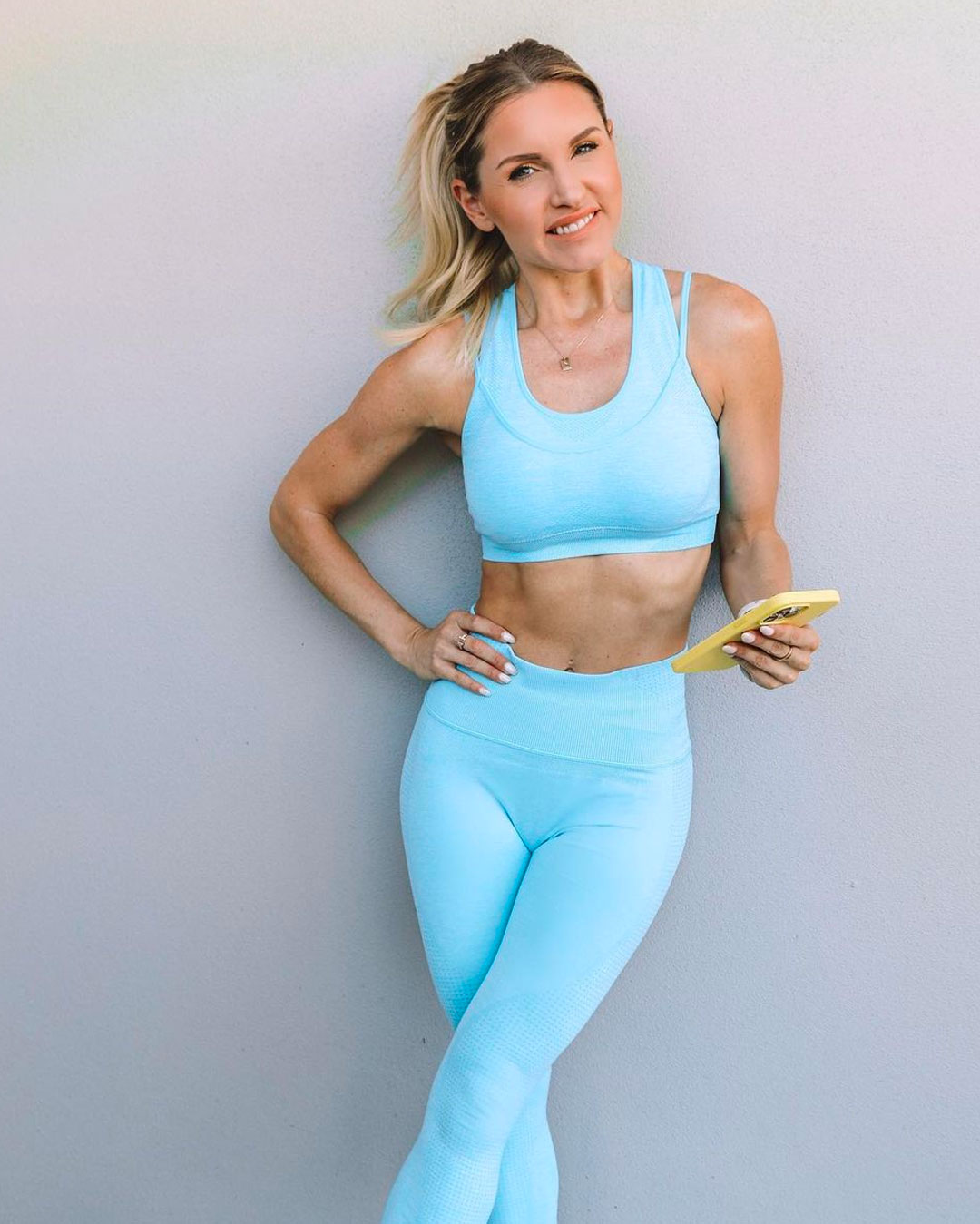 About Rebecca
Rebecca Louise is a global fitness Entrepreneur, #1 Best-selling author of It Takes Grit, and founder of the BURN By Rebecca Louise Fitness App.
Rebecca's mission to help others overcome their excuses, find their grit and self belief through fitness. Her YouTube channel has over half a billion Youtube views and her podcast, "It Takes Grit", over 350,000 downloads.
Her success and insights have been highlighted in Vogue, Cosmopolitan, Entrepreneur and many others. She was the face of Global fitness brand Le Coq Sportif and has been an ambassador for globally recognized brands including Facebook, Nike, Amazon, Nordic Track, GoPro and Disney.
In May 2022 she successfully summited Mount Everest. Her keynote presentation highlights her journey in climbing the tallest mountain in the world – with all of the highs and lows that went along with it.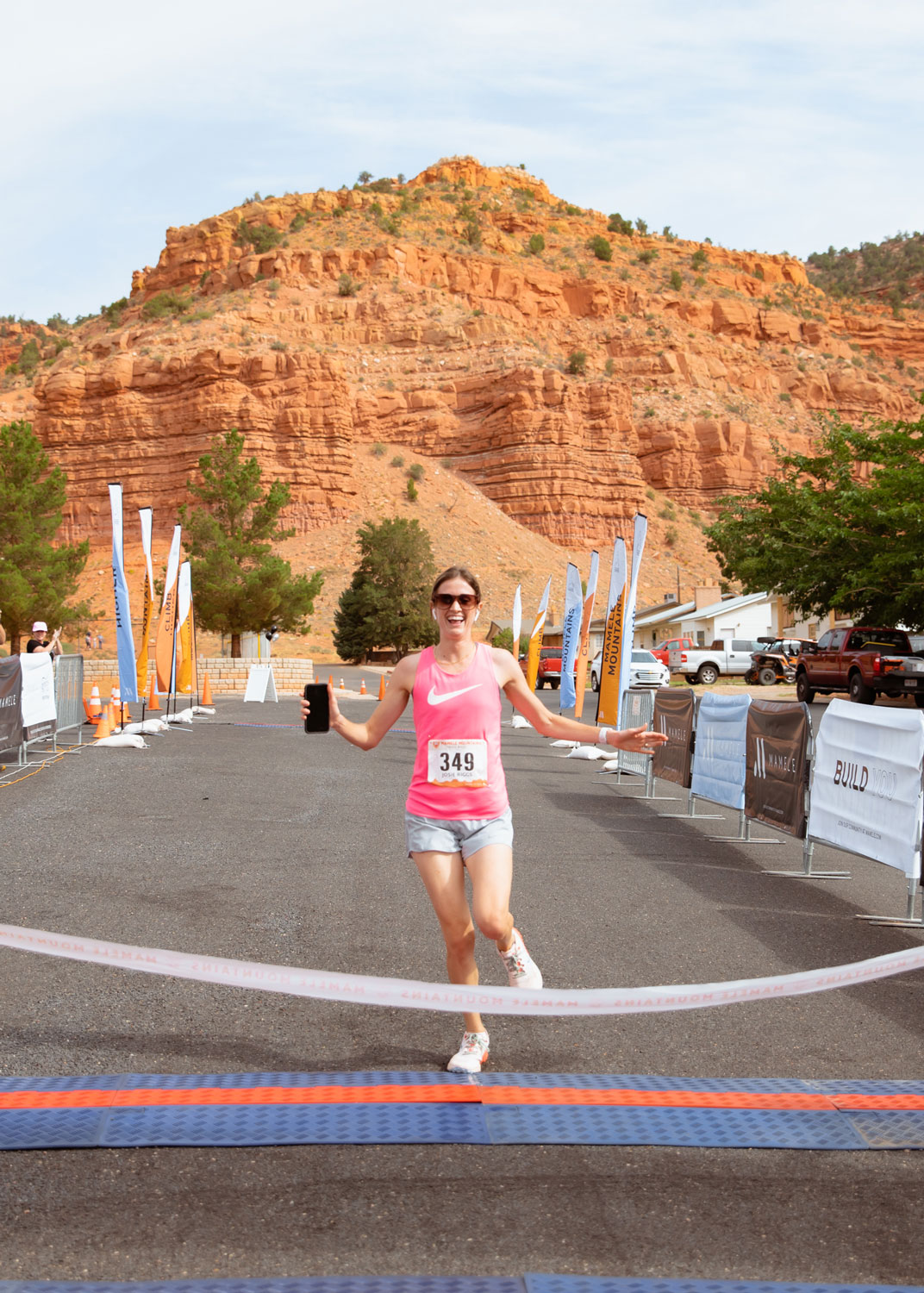 How to Train
You didn't really think we would send you off on the race without some training did you?!
Don't worry, each race ticket comes with a 12 week training plan that will be emailed to you the beginning of June to make sure you are fully prepared and ready to tackle this race!
We will have a beginning and advanced plan so that you can choose which option best suits you.
Believe that you can run farther, or faster. Believe that you're young enough, old enough, strong enough, and so on to accomplish everything you want to do. Don't let worn out beliefs stop you from moving beyond yourself.
– John Bingham
What You'll Need
The desert landscape can be overwhelming for some, but we've taken care of the terrain and created a course that is trail-paved and ready for you to conquer it. You need to bring these items in order to ensure a successful race:
Your beautiful self

Grit, determination, and belief in yourself
There will be two aide stations on the course to fill up your water and keep you fueled during the race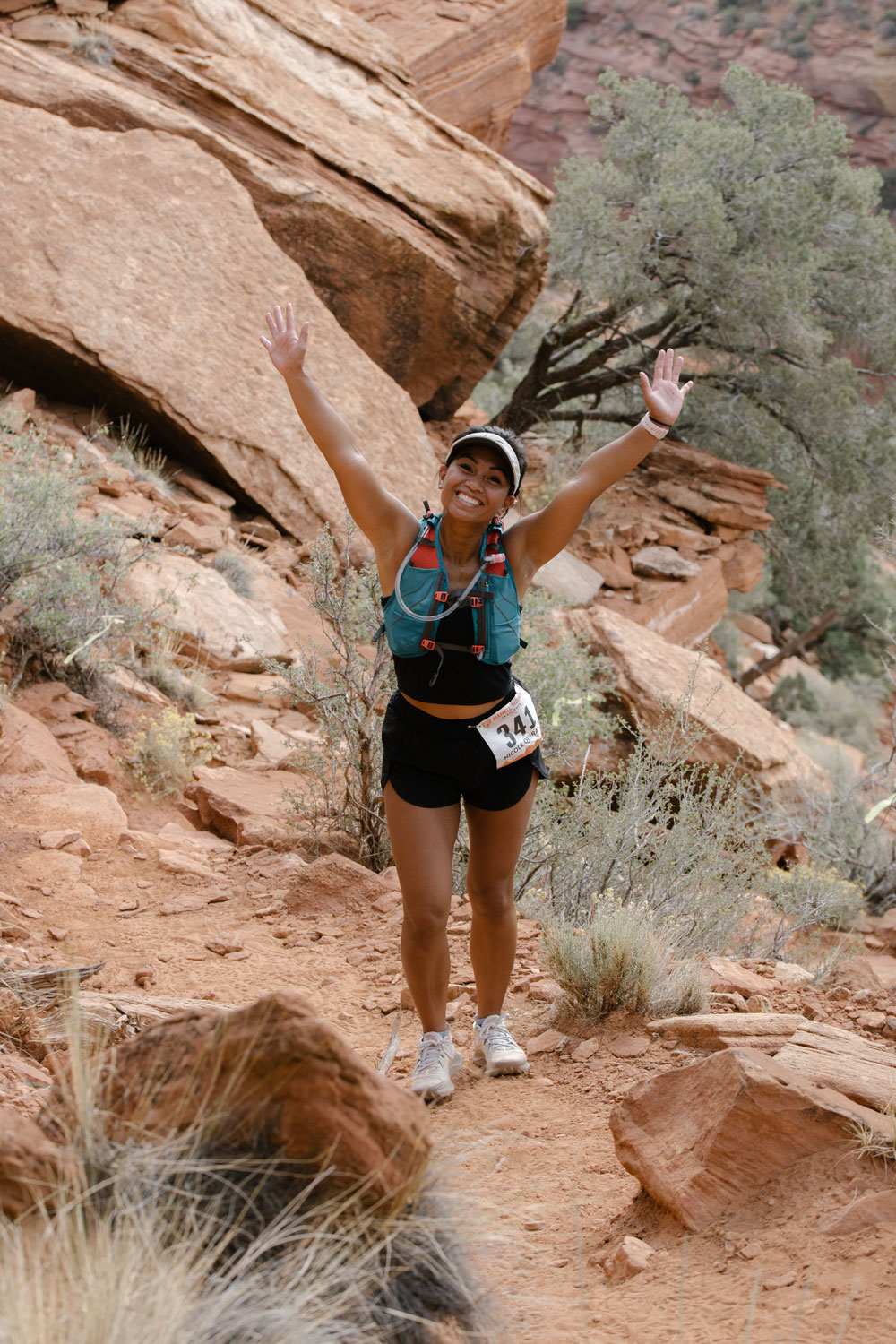 Frequently Asked Questions